RICHARD NORRIS
FOUNDER & HEAD COACH
I work with everyday people who have access to financial resources to help them start and grow a property business by improving their financial literacy skills and showing them how to implement a decentralized business structure using leverage and debt consolidation to scale with predictability and certainty. I have helped people to buy their very first property and or investment property, and I have also helped property investors with a small property portfolio scale their property business exponentially.
I currently own a £1,500,000 property portfolio, which I have built from zero to 15 properties in just 18 months. I have since bought and converted multiple properties into high cash flowing assets that collectively generate gross rental revenue of £13,500 per calendar month and a net passive income of £72,000 per annum.
I have achieved all of this using just £12,000 of my own money.
"For me, life is about having financial freedom and choice. The properties have given me residual income enabling me to follow my passion. The property has been my vehicle to financial security."
Richard urges his clients to go all in encouraging longer-term thinking, as opposed to a widespread epidemic based on instant gratification. Richard aspires to help people achieve true freedom for themselves and their families by adopting unconventional thinking which is idiosyncratic.
Richard has adopted his straight-talking viewpoints from investing in himself. He spends much money on improving his mindset and learning from highly successful and influential entrepreneurs. Richard believes that his exponential growth and early success is attributable to his unconventional way of thinking; he fully commits by taking an incredible amount of action that he applies consistently across all areas of his life.
"If you never invest in yourself, nobody is ever going to invest in you."- Richard Norris
The Prop-Tech Movement
Richard created the first unconventional property education program that combines online learning with real-life people and lifetime support. Richard drove against the status quo; he believed that the cost of property education was too expensive and needed revolutionizing. He believes in a more handheld approach for helping people get started and growing a successful property business, which is more personable to people's circumstances.
Richard did an abundance of customer-led research that concluded people often felt that classroom-based learning was a bombardment of information which was too fast-paced, and ultimately these left people are feeling frustrated without the confidence, as well as the required in-depth knowledge for people to take the necessary levels of action to achieve financial freedom through property.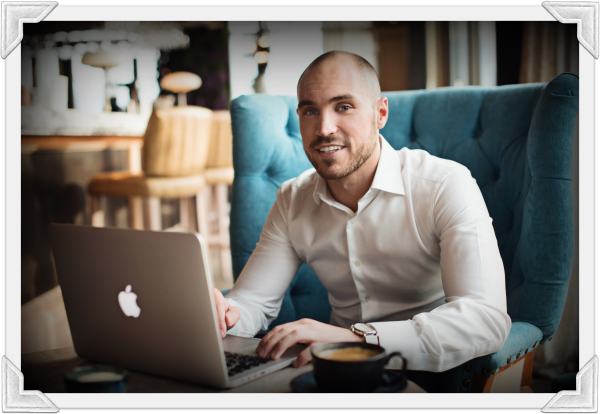 Here's What Our Students Are Saying
How To Start & Grow A "Hyper-Profitable" Property Business
On this online masterclass, Richard shares with you exactly how he went from feeling unfulfilled in his corporate job where he was stuck trading his time for money to building a multi-million property portfolio and replacing his original salary whilst freeing up time to live life on his terms.